Telluride Jet Charter
Private Flights to Telluride, Colorado
Charter a private flight to Telluride and enjoy one of Colorado's most celebrated vacation destinations. Whether you're coming during winter or summer, you're sure to have a great time. Our team at Private Jets Colorado can arrange the perfect flight itinerary to suit your needs. We're available 24 hours a day and 7 days a week to give quotes and address concerns. When it comes down to getting exactly what you expect, our brokers have the experience and industry knowledge to make it happen; virtually anything can be arranged upon request. We can arrange everything from private flights and helicopter lifts to ground transportation and customized catering. Request a quote now, or give us a call to book your private flight to Telluride, Colorado.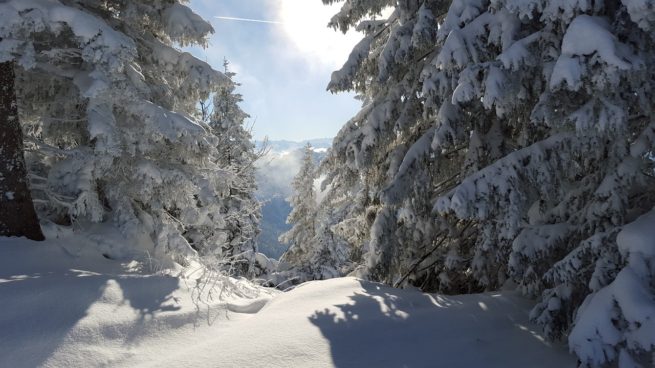 Top Luxury Hotels in Telluride, Colorado
Ski lodges and luxury hotels await you after your private flight to Telluride. Though not all of the best options are right in the city, some really tempting places to stay can be found just a short helicopter ride away from the center. Five Star options in the area offer the typical ski lodge amenities, albeit with a few extra perks. Full service spas, shuttles to take your straight to the slopes, and expert concierge services to make sure your itinerary is jam packed with fun stuff to do: these are just the tip of the iceberg. If you're already planning your trip, you may be wondering which lodging option is the best for you. Well, even though you'll likely have a good time no matter where you stay, it's still an important decision. Our local jet charter brokers have used their knowledge to come up with a bunch of places to stay that are great for after a private flight. Based on client feedback, there's sure to be something on the list that you could spend a night or two at. Read on to check out our list of the best places to stay after a luxury private flight to Telluride, Colorado.
Attractions and Activities
If you want to fly private to Colorado, but aren't sure which city you want to stay at, you should definitely consider Telluride. Nestled in between rugged peaks and craggy ravines, it offers some of the world's best skiing during the winter. During the summer, the outdoors activities keep coming in the form of hiking, biking, fly fishing, and horseback riding. This hidden gem boasts all of the luxury and fun found in Aspen, yet skips on the touristy vibe and name-brand price tag. It still very much has that "mountain town" charm that makes Colorado awesome, and the locals aren't jaded by a constant stream of tourists. If you want to skip the long lines and crowded slopes in the bigger ski towns, then Telluride is perfect for you. We can arrange flights to several airports in the area, but (TEX) Telluride Regional Airport is going to be the most convenient. Located just outside of the city, you'll be having fun within an hour of landing – provided you fly private.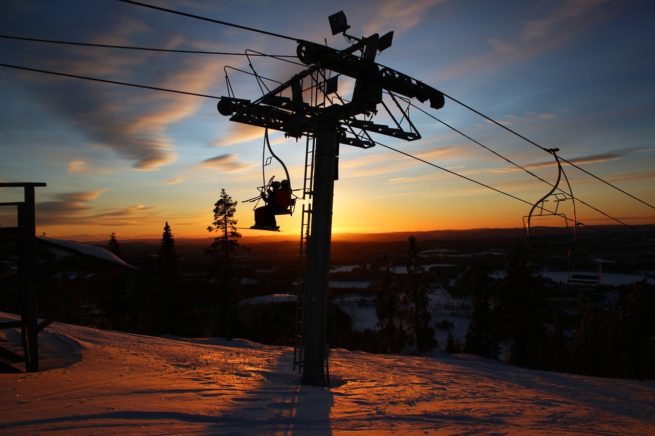 We can arrange helicopter lifts to get you even closer to the slopes, or arrange a chauffeur to receive you on the tarmac, and shuttle you over to your hotel. Just about any service is on the table if you request it. A lot will depend on what time you're flying in, because no one wants to go skiing after nightfall. Clients that -for whatever reason- are flying in at night often make reservations at one of the town's several gourmet restaurants. Whether you're in the mood for French, Italian, or American, there are Four and Five-Star options to suit your needs. There's a lot to do in the area, and sometimes choosing the best attractions can be a bit tough – especially if you don't know the area. Our local aviation reps have come up with a list of the absolute best attractions for after your private flight to Telluride; read on to check it out.
Local Airports for Telluride Private Flights
Private Jets Colorado utilizes the following airports to fly clients privately to/from Telluride, Colorado and neighboring areas.
(KTEX, TEX) Telluride Regional Airport, Telluride – Colorado

Longest Runway: 7,111 Feet
Request a Telluride Jet Charter Quote
Request a Quote or give us a call at 1-888-987-5387 to speak with one of our Telluride Private Jet Charter agents for your next luxury vacation, business trip, or special event.
---
Related Articles: