Private Jets Colorado
Private Jets Colorado believes in providing private flyers with air charter service that exceeds all expectations. Whether you're flying private for business in Denver, touring universities with prospective college students, or staying at one of Colorado's world-class ski resorts in Aspen, Telluride or Vail, let our private aviation team handle all of the details of your trip. We believe that your time, privacy, charter flight preferences, and most importantly safety are extremely important. All of our Colorado Jet Charter brokers are available to answer your questions via phone and email 24/7/365.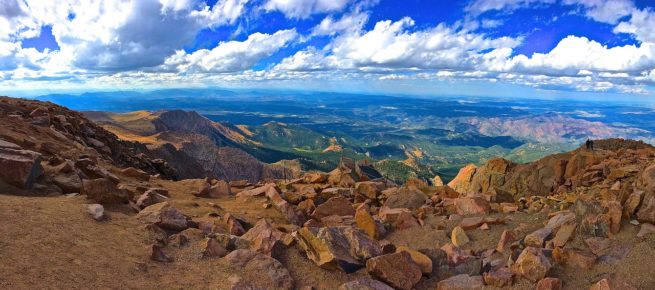 Our Colorado Jet Charter services cater to a variety of private clientele throughout Denver and the rest of the world, and we are committed to arranging outstanding jet charter flights without cutting corners regarding our clients privacy, safety, or comfort. When using our Colorado air charter company, you can expect quick response times and an easy, hassle-free booking process.
Give us a call or email us for a free quote – our team provides competitive charter quotes, and we're always here to help our clients. It is our commitment to arrange the best charter flights we can, and we will never cut corners when it comes to your privacy, safety, or comfort.
---
Private Flights to Colorado
While most private flights to Colorado will be heading to Denver, our private jet charter services extend beyond, throughout the state of Colorado to booking private jets for flights throughout the rest of the United States and anywhere around the world. Check out the local pages below to learn more about private flights to the following areas:
Our Colorado private aviation company was created to provide busy corporate executives, executive assistants, and leisure flyers a one-on-one consultative jet charter service experience. If you are a "Snow Bird" flying south from Denver this winter, make sure to ask about our one-way empty leg specials! When using Colorado Jet Charter you can depart or arrive into any of the local airports:
---
Airports for Private Charter Flights to Colorado
(KDEN, DEN) Denver International Airport – Denver, Colorado
Longest Runway: 16,000 feet
(KAPA, APA) Centennial Airport – Denver, Colorado
Longest Runway: 10,001 feet

(KBJC, BJC) Rocky Mountain Metropolitan Airport – Broomfield, Colorado
Longest Runway: 9,000 feet

(KCOS, COS) Colorado Springs Airport – Colorado Springs, Colorado
Longest Runway: 13,501 feet
(KFLY, FLY) Meadow Lake Airport – Colorado Springs, Colorado
Longest Runway: 6,000 feet
(KPUB, PUB) Pueblo Memorial Airport – Pueblo, Colorado
Longest Runway: 10,498 feet
(KBDU, BDU, WBU) Boulder Municipal Airport – Boulder, Colorado
Longest Runway: 4,100 feet

(KGUC, GUC) Gunnison–Crested Butte Regional Airport – Gunnison, Colorado
Longest Runway: 9,400 feet
(KLMO, LMO) Vance Brand Airport – Longmont, Colorado
Longest Runway: 4,800 feet
(KFNL, FNL) Fort Collins-Loveland Municipal Airport – Fort Collins, Colorado
Longest Runway: 8,500 feet

(KHDN, HDN) Yampa Valley Regional Airport – Hayden, Colorado
Longest Runway: 9,998 feet

(KGJT, GJT) Grand Junction Regional Airport (Walker Field) – Grand Junction, Colorado
Longest Runway: 10,501 feet

(KDRO, DRO) Durango–La Plata County Airport – Durango, Colorado
Longest Runway: 9,201 feet

(KMTJ, MTJ) Montrose Regional Airport – Montrose, Colorado
Longest Runway: 10,000 feet

Airports in Colorado near Ski Resorts
(KTEX, TEX) Telluride Regional Airport – Telluride, Colorado
Longest Runway: 7,111 feet
(KASE, ASE) Aspen-Pitkin County Airport – Aspen, Colorado
Longest Runway: 8,006 feet
(KEGE, EGE) Eagle County/Vail Regional Airport – Eagle, Colorado
Longest Runway: 9,000 feet
---
Aircraft for Private Charter Flights to Colorado
Private Jets Colorado has access to the following Wyvern-certified aircraft for your private flight. All of the aircraft we utilize for charter service are operated by FAR Part 135 or 121 (or foreign equivalent) air carriers, using only veteran pilots in the private jet you're renting.
Private Jets Colorado will provide you with a variety of aircraft options based on the goals and budget of your trip, allowing you to charter a cost-effective aircraft, or the most luxurious, stylish corporate jet on the market. Check out our Aircraft Gallery for more details on all of the aircraft available for your trip.
If you don't see your preferred aircraft listed below, speak to one of our brokers and they will locate one for you.
---
Private Jet Rentals | Hourly Rates | Colorado Jet Charter
The following are examples of hourly rates for private jet, turbo-prop and helicopter rentals to/from Colorado and surrounding areas.
Colorado is a major area for business and leisure aviation, and many operators offer empty leg charter flights, which may greatly reduce the cost of your flight.
Average Hourly Rates
Pistons
$1,000 – $1,800/hour
Turbo-props
$1,200 – $2,000/hour
Very Light Jets (VLJ)
$2,000 – $2,500/hour
Light Jets
$2,200 – $2,800/hour
Midsize Jets
$2,750 – $3,500/hour
Super Midsize Jets
$3,800 – $4,800/hour
Heavy Jets
$5,500 – $8,500/hour
Long Range Jets
$6,000 – $12,000/hour
VIP Airliners
$9,000 – $12,000/hr
Helicopters
$1,000 – $6,000/hour
* Hourly charter rates vary depending on aircraft make, model and year, as well as amenities, routing and scheduling/availability. 
---
Your Personal Aviation Assistant
Private Jets Colorado works directly with several high-profile clients and executive flight departments to book flight for our client all around the world. Whether its members of the media, athletes, celebrities, government officials or business executives, our team is familiar with the demands and requirements of these flights, and we go above and beyond to provide clients with service that is second to none.
If you're a personal assistant or work for a flight department and you need to arrange a private flight for your client, let our team be your personal assistant in private aviation. We understand that this business is about forming a relationship, and not just the dollars and cents. Our Private Jets Colorado team is here to answer any aviation questions you may have to provide a transparent, one-on-one consultative experience when arranging private fights to Denver, Colorado.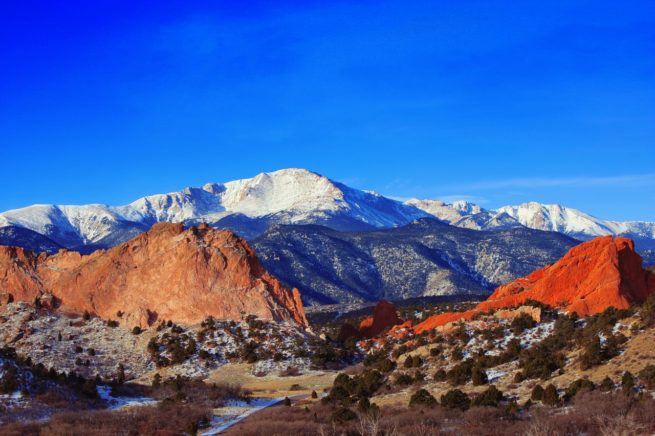 Business and Executive Charter Flights
Our company is Wyvern Certified, meaning our safety standards and due diligence processes meet and exceed the requirements Fortune 500 companies apply to their corporate fleets. The aircraft we use are all operated by FAR Part 135 air carriers, and we work as hard as we can to provide competitive and fair quotes with these aircraft.
We take our clients privacy, safety, and comfort very seriously, and our team diligently reviews the details of the most recent Wyvern PASS reports for pilot safety, aircraft maintenance and operator history when arranging your private flight to Colorado. You might not book with us the first time, but when you do, you'll know you have a partner you can work with for every flight you need in the future.
If you have a private or corporate aircraft that has a mechanical issue, or you need to arrange simultaneous trips for your business executives, we can arrange a supplemental lift in as little as 4 to 6 hours. Private Jets Colorado also offers unlimited quotes with zero obligations – fractional owners and jet card members can compare us to their current plan before reserving hours for their next flight!
---
Request a Colorado Jet Charter Quote
Request a Quote or give us a call at 1-888-987-5387 to speak with one of our Private Jets Colorado representatives for your next luxury vacation, business trip or special event.