Private Jet Charter Colorado
Private Flights to/from Colorado
Charter your next private flight in the Centennial State with Private Jets Colorado, your source for comprehensive private jet charter services for luxury and executive travel throughout Colorado, across the United States, and around the world.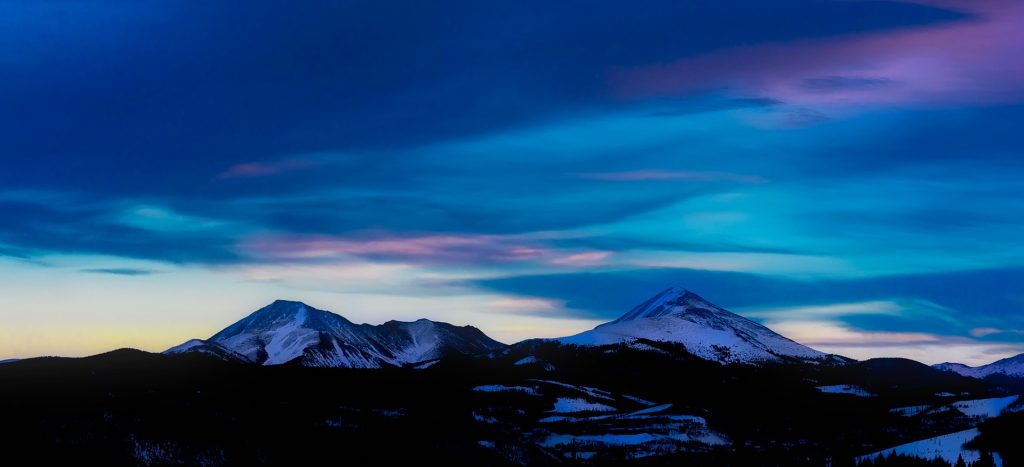 Our charter brokers arrange private flights to/from Colorado with access to thousands of charter planes based in Colorado or wherever you're flying from, all with no hidden fees, memberships, or contracts. You'll also enjoy competitive rates while applying the highest levels of safety and service in private aviation.
Whether you're flying private to Denver for business, renting an empty leg for an extended stay in Boulder, touring universities with prospective college students, or staying at one of Colorado's world-class ski resorts in Aspen, Telluride, or Vail, our brokers can handle all of the details of your private flights in Colorado.
All of our Colorado jet charter brokers are available to answer your questions via phone and email 24/7/365. Give us a call at  1-888-987-JETS (5387) or email us for a free quote – we offer the best deals on private aircraft rentals, and it is our commitment to arrange the best charter flights without cutting corners when it comes to privacy, safety, or comfort.
Private Jet Charters in Colorado
When working with our private jet charter company, you'll enjoy quick response times, transparent advice, and an easy, hassle-free process to book your flight, as well as:
ASAP/last minute flights with quick access to private jets
Charter management & marketing for aircraft owners in Colorado
Large variety of private charter planes around the world for your flight
Non-stop service to domestic & international destinations
VIP concierge services (luxury transportation, gourmet catering, helicopters)
Chartering a private flight in Colorado allows passengers to avoid the frustrations and hassles that come with flying commercial, especially when arriving in Denver hours from your destination. No more arriving hours before your scheduled departure; no long lines for security checks; no waiting at the baggage claim; and no dealing with unruly travelers or unpleasant passengers.
Instead, charter a private plane and enjoy the freedom & flexibility that private aviation offers: choose the date and time of your flight, which plane to fly in, and choose the airport/location of your trip – simply show up, and board your charter plane. The ultimate in privacy, comfort, and luxury, only you and the people you bring will be on board.
We can arrange private charter flights to arrive using private terminals at Denver International Airport (KDEN), or you can choose to arrive/depart using popular airports and private jet hubs across the state, including Centennial Airport (APA), Rocky Mountain Metropolitan (BJC), Aspen-Pitkin County (ASE), Eagle County/Vail Regional (EGE), or whichever airport you prefer.
After providing us with details of your flight, our charter brokers will offer a variety of aircraft and airport options that meet the goals of your trip. We also offer jet card memberships and can assist with private plane sales & acquisitions and fractional aircraft ownership.
For a free, no commitment charter quote for upcoming private charter flights to/from Colorado, call us at 1-888-987-JETS (5387). From business jet rentals, medical flights, empty legs, 25-100 hour jet cards, aircraft acquisitions, or to have your Colorado-based aircraft managed, we have all of your private jet needs covered in Colorado.
---
Private Jet Destinations in Colorado
Our jet charter services extend throughout the state of Colorado, connecting you to private flights throughout the United States and anywhere around the world. Check out the pages below to learn more about private flights to the following areas:
---
Airports for Colorado Private Charter Flights
Colorado is home to several major corporations and government institutions, making it a popular location for executive jet charters and government flights. It's also home to some of the best ski resorts in the country, making it even more popular for leisure flights and luxury jet rentals. Depending on what your plans are will dictate which airport you'll use, and the following are the most frequently requested airports by our Colorado jet charter clients:
(KDEN, DEN) Denver International Airport – Denver, CO
Runway: 16,000 feet
(KAPA, APA) Centennial Airport – Denver, CO
Runway: 10,001 feet

(KBJC, BJC) Rocky Mountain Metropolitan Airport – Broomfield, CO
Runway: 9,000 feet

(KCOS, COS) Colorado Springs Airport – Colorado Springs, CO
Runway: 13,501 feet
(KFLY, FLY) Meadow Lake Airport – Colorado Springs, CO
Runway: 6,000 feet
(KPUB, PUB) Pueblo Memorial Airport – Pueblo, CO
Runway: 10,498 feet
(KBDU, BDU, WBU) Boulder Municipal Airport – Boulder, CO
Runway: 4,100 feet

(KGUC, GUC) Gunnison–Crested Butte Regional Airport – Gunnison, CO
Runway: 9,400 feet
(KLMO, LMO) Vance Brand Airport – Longmont, CO
Runway: 4,800 feet
(KFNL, FNL) Fort Collins-Loveland Municipal Airport – Fort Collins, CO
Runway: 8,500 feet

(KHDN, HDN) Yampa Valley Regional Airport – Hayden, CO
Runway: 9,998 feet

(KGJT, GJT) Grand Junction Regional Airport (Walker Field) – Grand Junction, CO
Runway: 10,501 feet

(KDRO, DRO) Durango–La Plata County Airport – Durango, CO
Runway: 9,201 feet

(KMTJ, MTJ) Montrose Regional Airport – Montrose, CO
Runway: 10,000 feet

Airports near Colorado's Ski Resorts
(KTEX, TEX) Telluride Regional Airport – Telluride, CO
Runway: 7,111 feet
(KASE, ASE) Aspen-Pitkin County Airport – Aspen, CO
Runway: 8,006 feet
(KEGE, EGE) Eagle County/Vail Regional Airport – Eagle, CO
Runway: 9,000 feet
---
Aircraft for Private Charter Flights to Colorado
Private Jets Colorado has access to the following aircraft for private charter flights to Colorado. All of the charter planes we utilize are operated by FAR Part 135 or 121 (or foreign equivalent) air carriers, using only veteran pilots in the private jet you're renting.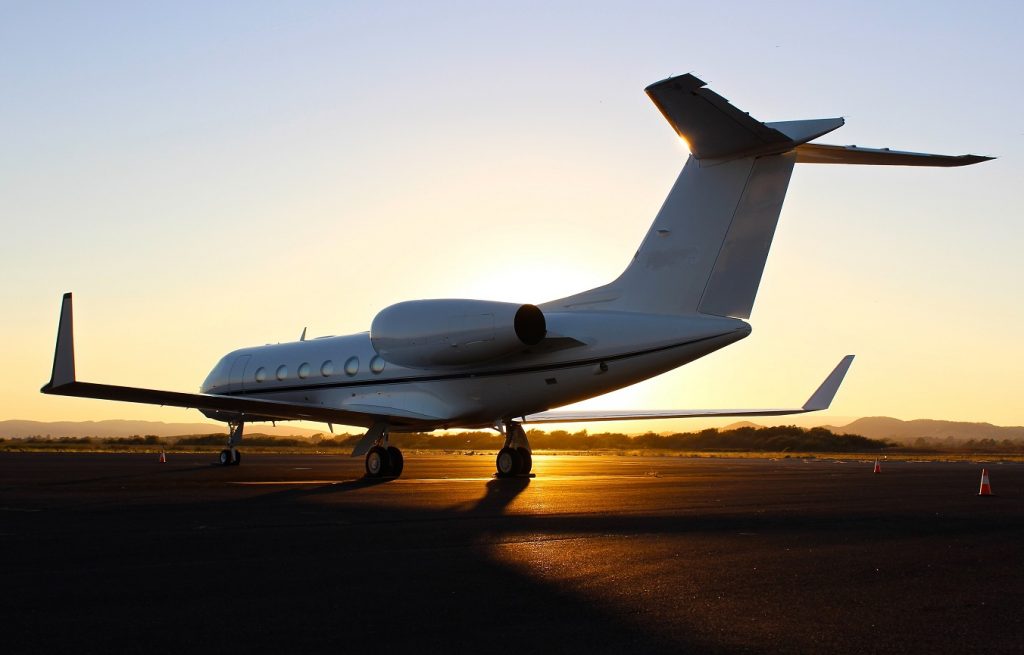 Our brokers ensure everything complies with our strict safety standards using the latest third-party safety audits. For every flight, we review the history of operators, aircraft, and pilots before presenting you with your options, delivering peace of mind when arranging private flights with us.
From media members, athletes, VIP travelers, and celebrities to government officials, Fortune 500 executives, and HNWI, we've arranged hundreds of charter flights for the most demanding and discerning travelers, and understand what it takes to deliver the best flights.
Pet-friendly private planes can also be arranged as a safer alternative to placing your dog in a commercial airliner's cargo hold. Flying to/from a second home with a view of the Rockies, or planning a relocation to Colorado? Ask about potential one-way flights and empty leg jets!
Popular requests for Colorado private jet rentals include Midsize/Super Midsize Jets (Citation X/XLS, Challenger 300/350, Hawker 800XP, Gulfstream G280); Large Jets (Challenger 604, Gulfstream G4/G450/GV/G550, Falcon 2000 EX/LXS/S); Long Range Jets (Global Express XRS, Global 6000/7000, Gulfstream G6/G650).
We also offer large group charters using regional and VIP airliners, including Airbus Elites, Boeing Business Jets and 737s/747s, and Embraer regional jets for business meetings, destination weddings, and other special events.
Check out our Aircraft Gallery for details on the private planes available for your charter flight, and one of our brokers know if you don't see your preferred aircraft listed below.
Piston | Turbo Props
Beech Baron 58
Cessna 340
Cessna Conquest II
Cessna Grand Caravan
Cessna Stationair
Cirrus SR-22
King Air 90
King Air 100
King Air 200
King Air 250
King Air 300
King Air 350
Piaggio Avanti II
Pilatus PC-12
Piper Cheyenne
Piper Malibu
Piper Matrix
Piper Meridian
Piper Navajo Chieftain
Piper Seneca
View all Pistons and Turbo-Props
VLJ | Light Jets | Super Light
Beechjet 400 / 400A
Cessna Citation Bravo
Cessna Citation CJ
Citation CJ2 / CJ2+
Citation CJ3 / CJ3+
Citation CJ4 / CJ4+
Cessna Citation Encore
Cessna Citation M2
Cessna Citation Mustang
Cessna Citation Ultra
Eclipse 500
Hawker 400XP
LearJet 31 / 31A
LearJet 35 / 35A
LearJet 40 / 40XR
LearJet 45 / 45XR (SLJ)
LearJet 70 /75 
Nextant 400XT
Phenom 100
Phenom 300 (SLJ)
View all VLJ | Light Jets | Super Light
Midsize | Super Midsize Jets
Cessna Citation Excel / XLS
Cessna Citation Sovereign
Cessna Citation X (10)
Challenger 300 / 350
Falcon 50 / 50EX
Gulfstream G150 / G200 / G280
Hawker 700
Hawker 800 / 800A / 800XP / 850XPi
Hawker 900 / 900XP
Hawker 1000 / 4000
LearJet 55
LearJet 60 / 60XR
Legacy 500
View all Midsize and Super Midsize Jets 
Large | Heavy Jets
Challenger 601 / 604 
Challenger 605
Challenger 650
Challenger 850
Embraer Lineage 1000
Falcon 900 / LX
Falcon 2000 / EX / LX / LXS
Global 5000
Gulfstream G450
Gulfstream GIV / G4
Gulfstream GIV-SP / G4 SP
Legacy 600
Legacy 650
View all Heavy | Large Jets
Ultra-Long Range Jets
Falcon 5X
Falcon 7X
Falcon 8X
Global Express / XRS
Global 6000
Global 7000
Global 8000
Gulfstream GV / G5
Gulfstream G550
Gulfstream G600
Gulfstream G650 / ER
View all Long Range Jets
VIP Jumbo Jet Airliners
Airbus ACJ-318 Elite Corporate Jet
Airbus ACJ-319 VIP
Airbus ACJ-320 VIP
Airbus ACJ-321 VIP
Boeing Business Jet BBJ / BBJ2 / BBJ3
Boeing B-727 VIP
Boeing B-737 VIP
Boeing B-747 VIP
Boeing B-757 VIP
Boeing B-787 Dreamliner VIP
Bombardier CRJ-200
View all VIP Corporate Airliners
---
Request a Colorado Jet Charter Quote
For the best deals of private charter flights and aircraft rentals in Colorado, request a FREE charter quote or give us a call at 1-888-987-5387 to speak with one of our Private Jets Colorado brokers. Our private aviation services can have you flying in as little as 4-6 hours, and you can complement your flight with luxury concierge services including ground transportation, helicopter lifts, and more.