Colorado Springs Jet Charter
Private Flights to Colorado Springs
Perched over a mile above sea level, this mountain enclave is an ideal destination for luxury private jet travelers looking to escape the metropolitan chaos of home with a luxurious outdoor excursion. The city is situated at the base of Pike's Peak, one of America's most famous mountains, and has a ton of outdoor attractions and activities for visitors to enjoy.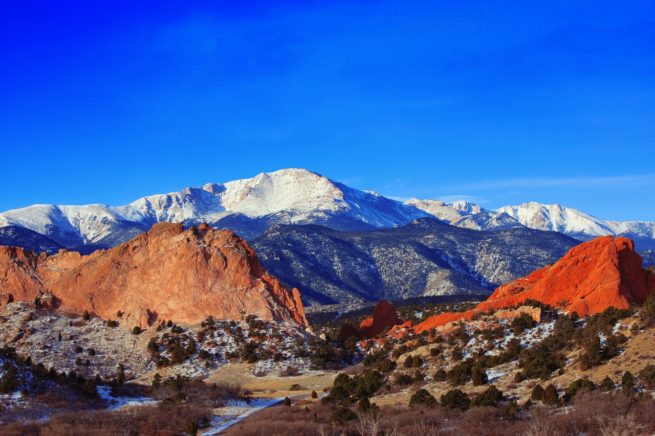 From luxury hotels and scenic trails to world-class skiing and gourmet dining, Co. Springs has something for everyone. The best way in and out of the city is via luxury private flight, and Private Jets Colorado is the best company to help you do just that. Our jet charter representatives are available all day, every day. We aim to provide you with a transparent, comprehensive, and hassle-free booking process so that you do less worrying, and more enjoying. Colorado Springs Jet Charter can arrange everything from multi-leg private flights with gourmet in-flight catering to luxury ground transportation and private helicopter lifts. Request a quote now, or give us a call to book your luxury private flight to Colorado Springs, CO.
Luxury Hotels in Colorado Springs
As a major destination for travelers from all over the world, Colorado Springs has developed an extensive array of lodging options that span every possible niche. Modern design hotels, boutique villas, and charming lodges are only the tip of the iceberg when it comes to lodging choices. For private jet travelers that prefer the absolute best, The Broadmoor hotel is the area's most celebrated luxury tradition. Families have been making The Broadmoor their "go-to" option since 1918, and with a full-service spa, several pools, and a golf course on site, it's easy to see why. Regardless of where you stay in the city, you're sure to have a great time. With so many lodging options, though, choosing the right one for you can be a bit daunting. We've compiled a list of the absolute best hotels for luxury private jet travelers in the area. Based on Colorado Springs Jet Charter client feedback, online reviews, amenities offered, and location, there's sure to be something on the list that suits your needs; read on to check it out.
Luxury Hotels & Resorts
Related Articles: